Call Us For A Quote - 908-647-3500
Pelco Plastic Packaging Design
If a product stacks, nests or snaps together, we can produce it. Plastic packaging design characteristics comprise sturdy wall thickness, corner radii, minimum taper, opaque or transparent lids, hinged and/or latched lids, snap-on features, handles, label pulls and various appointments to satisfy any number of requirements. These products are used in many diverse industries.
We are a packaging manufacturer that can supply a wide variety of industrial stock items, or we can custom design a product based on special needs. We can also supply prototypes.
Custom Plastic Packaging Design

We will develop a custom product if design needs are beyond the scope of stock industrial packaging. Staff engineers can work from a specific plan, or they can determine the exact product specifications and provide the required design. All custom packaging design work is reasonably priced, and tooling charges are cost-effective. Tooling is done in-house, so short lead time and quick turnaround is assured.
Our packaging designers and sales representatives work closely with our customers to create packaging made from the right materials, utilizing the proper structural configuration to enhance the product.
Thermoformed Packaging – ESD Protection
Our plastic packaging manufacturing capabilities include thermoforming high-impact conductive or static dissipative materials for handling electrostatic discharge sensitive components. Using containers specially designed to handle static sensitive products is a simple and cost-effective way to:
Reduce the number of substandard products on the assembly line
Improve customer satisfaction by lowering post-sales failure rate
Facilitate storage and inventory
Ship parts with confidence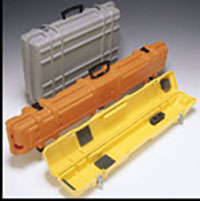 Common applications:
Plastic Bench Bins
Plastic Cabinets
Plastic Casings
Plastic CB Carriers
Plastic Clamshell Containers
Plastic Component Trays
Plastic Container Bins
Plastic ESD Containers for electronic equipment
Plastic Formed Plastic Parts
Plastic Inserts
Plastic Modular Boxes
Plastic Protective Covers, Housings and Caps
Plastic Racks
Rugged Plastic Custom Cases for Field Use
Plastic Store and Ship Packs
Plastic Tote Boxes
Plastic Tubs
Plastic Housings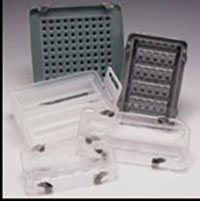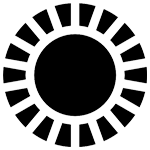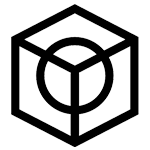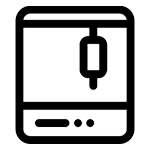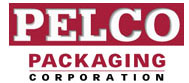 269 Mercer St. • Stirling, NJ 07980
Tel. 908-647-3500 • Fax 908-647-1868